The Independent Chris Riotta September 21, 2018
Rod Rosenstein reportedly suggested he would secretly record Donald Trump in an effort to expose the president as being "unfit for office" – while attempting to invoke the 25th Amendment.
The deputy attorney general suggested in several conversations with multiple FBI and Justice Department officials that he'd be willing to wear a wire to secretly record his meetings with Mr Trump, The New York Times reported on Friday. The paper's anonymous sources alleged his intent in recording the president would be to expose him as being unfit for office.
Sources also told The Times that internal memos had been drafted by FBI officials, including then-acting director Andrew McCabe, about Mr Rosenstein's comments surrounding secret recordings and the 25th amendment.
The deputy attorney general has denied the report in a statement defending the president, saying: "Based on my personal dealings with the president, there is no basis to invoke the 25th Amendment."
"The New York Times's story is inaccurate and factually incorrect," he said. "I will not further comment on a story based on anonymous sources who are obviously biased against the department and are advancing their own personal agenda."
A Justice Department source also told the paper that Mr Rosenstein was being sarcastic when he made the proposal to wear a wire while meeting with the president.
However, several sources said Mr Rosenstein was entirely serious about secretly recording the president, suggesting other FBI officials meeting with Mr Trump to replace ex-FBI Director James Comey could do the same.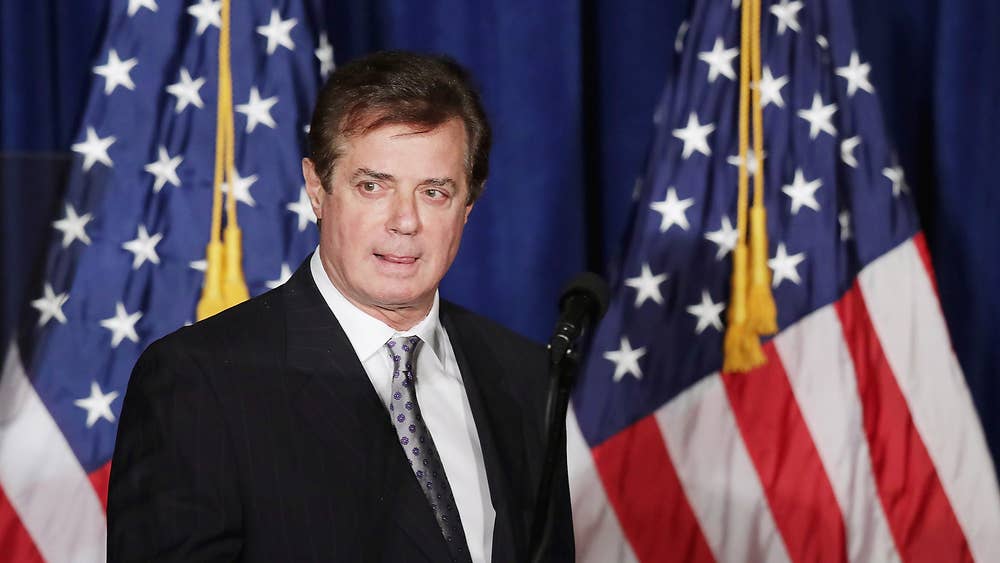 The deputy attorney general began working in his current position during a highly tumultuous time of Mr Trump's presidency last year, just weeks after he had fired Mr Comey and began ramping up his attacks against the federal agency. The Times reported that Mr Rosenstein was "caught off guard" after the president referred to a memo he wrote criticising Mr Comey's handling of Hillary Clinton's email probe in his firing of the former FBI director.
He reportedly began telling people that he was afraid the president had used him as a tool in order to fire Mr Comey.
But it remains unclear whether Mr Rosenstein or any other FBI official may have secretly recorded the president during any of their interactions. The Times noted that "none of Mr Rosenstein's proposals apparently came to fruition", possibly suggested that he dropped his mission of wearing a wire or eventually invoking the 25th Amendment.
Omarosa Manigault Newman, a reality TV star and former longtime aide to Mr Trump, repeatedly secretly recorded him and others during her tenure in the White House. She even recorded her own exit meeting with White House Chief of Staff John Kelly in the Situation Room, which does not allow mobile phones or other recording devices for national security purposes.
By Friday afternoon, ABC News had confirmed the paper's story through its own reporting, adding that Mr Rosenstein allegedly encouraged Mr McCabe to wear a wire while meeting with the president.
Meanwhile, the deputy attorney general would reportedly seek to convince Jeff Sessions and Mr Kelly to support a move to use the 25th Amendment against Mr Trump.
The White House did not immediately respond to requests for comment.
The bombshell report quickly garnered the attention of Capitol Hill, with several Republican lawmakers calling for further information on Mr Rosenstein's conversations.
Senate Democratic leader Chuck Schumer said Mr Trump must not use a newspaper report about the deputy attorney general for the "corrupt purpose" of firing him, the Associated Press reported on Friday.
Jim Jordan, an Ohio Republican, demanded further information regarding Mr Rosenstein, tweeting: "Mr Rosenstein, give Congress the McCabe memos that we asked for in July and all the other documents we've requested so we can all judge for ourselves."
Mr Trump has frequently targeted Mr Rosenstein, describing the investigation into Russian meddling in the 2016 election as a witch hunt.