Q Anon: "Learn to Read the Map"
A Cartography of the Globally Organized Corruption Networks:
A Treasure Trove of Over 200 Maps, Diagrams, and Org Charts
 "THE BLACK WORLD": FBI >> Comey > Andrew McCabe > Peter Strzok > Flynn > Sally Yates > Mike Rogers > Erik Prince >> Academi & Constellis (Rice, Lynch, Power, Priestap)
2 Trials Set For Cardinal Pell On Sex Abuse Charges

Attorneys for Cardinal George Pell, the former archbishop of Sydney, were granted a request that the allegations of child sex abuse against him that date back decades be handled in two separate trials.
Pell, the highest-ranking Vatican official to stand trial on such charges, appeared in court on Wednesday for the second day after pleading not guilty to multiple charges involving alleged sexual offenses dating from the 1970s and 1990s when he was a priest in the Melbourne area and later archbishop of the southern Australian city.
The 76-year-old Pell's lawyer, Robert Richter, argued before Judge Sue Pullen that the charges from the 70s and those from the 90s were "of a completely different nature" and "separated by 20 years" and therefore should be handled discretely.
Last year, Pell publicly proclaimed his innocence, saying the allegations were all "false" and that "The whole idea of sexual abuse is abhorrent to me."
On Tuesday, a magistrate dismissed about half the charges against Pell, but concluded that he should face a jury on the remainder.
The Sydney Morning Herald writes:
"Together, the two trials would run for up to 10 weeks, including pre-trial legal argument, [prosecutor Mark] Gibson said.

He told Judge Pullen prosecutors could take up to three months to prepare for the trials, but Mr Richter said he wanted the first trial to start sooner rather than later.

He said his client's age was a factor in wanting the trials to start soon, as was the age – 80 – and health of a key witness.

'And everyone needs to get on with their lives,' Mr Richter said."
Pell, who was appointed by Pope Francis to be the Vatican's top financial adviser, is currently on leave from that post.
A long way from the Vatican: Australia's highest ranking Catholic George Pell to stand trial on a number of historical sexual offence charges – but magistrate strikes out 'the most serious'
Cardinal George Pell appeared at a Melbourne court on Tuesday morning
Magistrate Belinda Wallington decided the 76-year-old will stand trial
She said there's evidence of sufficient weight on multiple historical sex charges
'Most serious charges' against 76-year-old Pell were dismissed by magistrate
Daily Mail Online Australian AP April 30, 2018
Cardinal George Pell will stand trial on a number of historical sexual offence charges, but the most serious have been dismissed.
Melbourne magistrate Belinda Wallington on Tuesday ordered Pell, 76, to stand trial on some charges and but struck out half of those she was asked to consider.
Australia's most senior Catholic cleric has strenuously denied all charges and was in court on Tuesday to plead not guilty.
Among the charges thrown out of court was an allegation Pell abused a complainant during a screening of the film Close Encounters of a Third Kind at a country Victorian cinema.
Charges alleging Pell had continued to abuse the same complainant over a 12-month period at a church and another location were also struck out.
Australia's most senior Catholic cleric has strenuously denied all charges and was in court on Tuesday to plead not guilty (pictured is Pell surrounded by police and media after court on Tuesday)
'The most serious offending alleged could not have occurred in the time frame alleged,' Ms Wallington said.
'I find that the evidence of a whole is not of sufficient weight for a jury to convict.'
 Ms Wallington also struck out another charge centred on an incident at a swimming pool after she found the complainant was an 'unsatisfactory witness'.
'His lack of recall was often a non-responsive way of avoiding answering questions,' she told the court.
 A court sketch of Cardinal George Pell at the Melbourne Magistrates Court
While Pell will stand trial on some offences, the most serious were thrown out of court
Among the charges thrown out was an allegation Pell (pictured) abused a complainant during a screening of the film Close Encounters of a Third Kind at a country Victorian cinema
A bible is held up by a member of the crowd gathered in front of the court
A demonstrator yells outside the court on Tuesday morning
Tuesday's decision follows a four-week long pre-trial committal hearing in March during which more than 30 people were cross-examined by the defence (Pell is seen leaving court)
'It is difficult to see how a jury can convict on the evidence of a man who said he can't recall what he said a minute ago.'
Ms Wallington said the complainant represented one of the rare instances when a witness' 'cavalier attitude' to giving evidence meant 'no jury can put weight upon it'.
Tuesday's decision follows a four-week long pre-trial committal hearing in March during which more than 30 people were cross-examined by the defence.
The charges committed for trial will be dealt with by Victoria's County Court.
The charges committed for trial will be dealt with by Victoria's County Court
---
Cardinal George Pell, Former Vatican Treasurer, Will Stand Trial on Sex Abuse Charges in Australia
Time Magazine Online By ROD MCGUIRK April 30, 2018 
(MELBOURNE, Australia) — Australian Cardinal George Pell, the most senior Vatican official to be charged in the Catholic Church sex abuse crisis, must stand trial on charges alleging he sexually abused multiple victims decades ago, a magistrate ruled Tuesday.
Magistrate Belinda Wallington dismissed around half the charges that had been heard in the four-week preliminary hearing in Melbourne but decided the prosecution's case was strong enough for the remainder to warrant a trial by jury. The number of charges has not been made public.
When she asked Pell how he pleaded, the cardinal said in a firm voice: "Not guilty." Wallington gave him permission not to stand, which is customary.
When the magistrate left the room at the end the hearing, many people in the packed public gallery broke into applause.
Lawyers for Australia's highest-ranking Catholic had argued all the accusations were untrue, could not be proved and should be dismissed.
Pell, Pope Francis' former finance minister, was charged last June with sexually abusing multiple people in his Australian home state of Victoria. The details of the allegations against the 76-year-old have yet to be released to the public, though police have described the charges as "historical" sexual assault offenses — meaning the crimes allegedly occurred decades ago.
His alleged victims testified in the first two weeks of the preliminary hearing via a video link from a remote location to a room closed to the media and public.
His lawyer Robert Richter told Wallington in his final submissions two weeks ago that the complainants might have testified against one of the church's most powerful men to punish him for failing to act against abuse by clerics.
But prosecutor Mark Gibson told the magistrate there was no evidence to back Richter's theory that Pell had been targeted over the church's failings.
Since Pell returned to Australia from the Vatican in July, he has lived in Sydney and flown to Melbourne for his court hearings. His circumstances are far removed from the years he spent as the high-profile and polarizing archbishop of Melbourne and later Sydney before his promotion to Rome in 2014.
The case places both the cardinal and the pope in potentially perilous territory. For Pell, the charges are a threat to his freedom, his reputation and his career. For Francis, they are a threat to his credibility, given he famously promised a "zero tolerance" policy for sex abuse in the church.
Advocates for abuse victims have long railed against Francis' decision to appoint Pell to the high-ranking position in the first place. At the time of his promotion, Pell was already facing allegations that he had mishandled cases of clergy abuse during his time leading the church in Melbourne and Sydney, Australia's largest cities.
So far, Francis has withheld judgment of Pell, saying he wants to wait for justice to run its course. And he did not force the cardinal to resign, though Pell took an immediate leave of absence so he could return to Australia to fight the charges. Pell said he intends to continue his work as a prefect of the church's economy ministry once the case is resolved.
In recent years, Pell's actions as archbishop came under particular scrutiny by a government-authorized investigation into how the Catholic Church and other institutions have responded to the sexual abuse of children.
Australia's Royal Commission Into Institutional Responses to Child Sexual Abuse — the nation's highest form of inquiry — revealed last year that 7% of Catholic priests were accused of sexually abusing children in Australia over the past several decades.
In testimony to the commission in 2016, Pell conceded that he had made mistakes by often believing priests over people who said they had been abused. And he vowed to help end a rash of suicides that has plagued abuse victims in his hometown of Ballarat.
Pell testified to the inquiry in a video link from the Vatican about his time as a priest and bishop in Australia. He did not attend in person because of a heart condition and other medical problems.
Police said at the preliminary hearing that they had planned to arrest Pell for questioning had he returned to Australia in early 2016 to testify.
His lawyers argued in court that Pell was targeted for "special treatment" by detectives from a police task force that investigated historical sex abuse. Police witnesses denied that accusation.
The investigation of Pell began in 2013 before any complainant had come forward to police, whom Richter accused of running "a get Pell operation."
Pell's lawyers told the court in February that the first complainant approached police in 2015, 40 years after the alleged crimes, in response to media reports about the royal commission.
Pell was charged by summons in Rome and agreed to return to Australia to face the allegations.
Hearing on Cardinal George Pell Ends; Australian Court to Decide April 19 Whether the Vatican's 2nd in Command Will Face a Jury Trial for Trafficking 100 Boys Used to Entrap and Blackmail Priests for the Black Pope
Cardinal's Australian Court Hearing on Sex Charges Ends
MELBOURNE, Australia (AP) — An Australian magistrate on Thursday closed a monthlong court hearing of evidence on whether the most senior Vatican cleric ever charged in the Catholic Church sex abuse crisis will stand trial.
Belinda Wallington told the Melbourne Magistrates Court she would make her decision after lawyers make their final submissions on April 17 on whether prosecutors had a strong enough case against Australia's highest-ranking Catholic, Cardinal George Pell, to warrant a trial by jury.
Pope Francis' former finance minister was charged last June with sexually abusing multiple people in his Australian home state of Victoria. The details of the allegations against the 76-year-old cardinal have yet to be released to the public, though police have described the charges as "historical" sexual assault offenses — meaning the crimes allegedly occurred decades ago.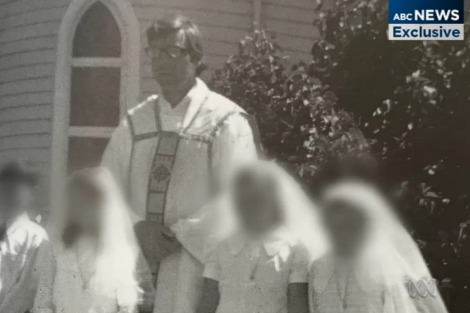 Pell has not been required to enter pleas but has said through his lawyers he will plead not guilty to all counts if ordered to stand trial.
The cardinal has attended every day of the four-week preliminary hearing. The first two weeks were closed to the public as his alleged victims testified via a video link to the court. Such closed courts are standard in Victoria when alleged sex abuse victims testify.
The final witness was the detective who led the investigation.
Defense lawyer Robert Richter said Pell was targeted for "special treatment" by detectives from Sano Taskforce, which investigated historical sex abuse.
"Do you say that the allegation against Cardinal Pell was treated like any other allegation?" Richter asked the detective. "Or was there a zeroing in on him to the extent that far more serious allegations against a nun were not pursued by the Sano Taskforce?"
The detective, Sgt. Christopher Reed, replied: "I disagree with that statement in its entirety."
Reed was one of three Victoria police who flew to Rome in October 2016 to interview Pell, who cooperated fully and answered every question, his lawyer said.
Reed agreed: "He spoke freely."
The police investigation of Pell began in 2013 before any complainant had come forward to police, whom Richter accused Wednesday of running "a get Pell operation."
Detective Superintendent Paul Sheridan testified that it was an "intel probe" to see whether there were unreported serious crimes.
"I guess you could term it the way you did, but I wouldn't term it that way," Sheridan told Richter.
Another investigator, Detective Senior Constable David Rae, told the court on Wednesday that the cardinal would have been arrested for questioning if he had returned to Australia in 2015 to give evidence at a national inquiry into child abuse.
Pell's lawyers told the court in February the first complainant approached police in 2015, 40 years after the alleged crimes, in response to media reports about Australia's Royal Commission into Institutional Responses to Child Sexual Abuse.
Australia's longest-running royal commission — which is the country's highest form of inquiry — had been investigating since 2012 how the Catholic Church and other institutions responded to sexual abuse of children in Australia over 90 years. The inquiry issued its final report in December.
Pell testified to the inquiry in a video link from the Vatican in 2016 about his time as a priest and bishop in Australia. He did not attend in person because of heart condition and other medical problems.
He was charged by summons in Rome and agreed to return to Australia to face the allegations.
---
Court Twist: Pell Lawyer Demands Magistrate Be Stood Down
The lead barrister representing Cardinal George Pell has officially applied for the magistrate overseeing the historic sexual abuse case to be "disqualified" and stood down.
Robert Richter, QC, hit out at Belinda Wallington, the supervising magistrate at Melbourne Magistrates Court for sexual offences, alleging she was showing "bias" in the high profile proceedings.
In front of a packed court, the famously fiery and forensic Richter, 72, told Ms Wallington she should be stood down.
His call came during cross-examination of Paul Sheridan, head of serious crime division, Crime Command, Victoria Police.
In an heated exchange regarding precise dates Cardinal Pell is alleged to have abused an unnamed accuser at a cinema in 1978, Mr Richter criticised the magistrate for not accepting a precise date as fact.
He said she "should accept" that a previous witness agreed newspaper adverts at the time proved the movie Close Encounters of the Third Kind was screened for several weeks from September 21 to October 4 – and not a few months earlier in March.
However, Ms Wallington ruled that the September date had not yet been accepted as a fact in the case.
"I'm astonished your honour," Mr Richter said at the hearing in Court 22, with Cardinal Pell seated beside him.
"If your honour is predisposed to think there is another time possible that is avoiding the evidence."
Ms Wallington warned Mr Richter for raising his voice, saying: "Don't shout at me Mr Richter."
Mr Richter then stood up to make a formal application to Ms Wallington to be removed from the case altogether.
"I'm sorry your honour, I have applications to make that concerns your honour," he said.
"I apply for your honour to be disqualified from further proceedings in this matter on the basis of biased view of the evidence."
Ms Wallington, who has overseen the case since last year, immediately rejected the application, telling Mr Richter: "Your application is refused."
Avenues of appeal on the matter are available to Cardinal Pell's legal team, however the matter was not raised in court again on Wednesday.
Earlier in the hearing Detective-Superintendent Sheridan admitted Victoria Police set up a secret task force to try and establish allegations against Cardinal Pell when he was still Archbishop of Sydney.
The court heard "Operation Tethering" began in 2013 to seek out "intel" on Cardinal Pell, who moved over to the Vatican in 2014.
"Operation Tethering wasn't a 'get Pell' operation was it?" Mr Richter asked Detective-Superintendent Sheridan.
The Detective-Superintendent did not deny the accusation, saying: "Tethering was commenced as an intel probe around what offences the cardinal may have committed.
"I guess you could term it the way you did but I didn't term it that way."
Mr Richter also questioned Detective-Superintendent Sheridan and later David Rae, a detective senior constable who worked on Sano Task Force and is now with the senior proceeds squad, about the "failures" of Victoria Police to carry out a proper investigation.
Mr Richter said proper procedure was not followed in terms of interviewing potential witnesses, failing to seek Cardinal Pell's diaries, improper note taking and failing to look into the psychological history of the accusers.
He said officers also failed to ask "obvious questions" in regards allegations involving St Patrick's Cathedral where Cardinal Pell took mass as Archbishop of Melbourne.
Mr Richter also revealed he personally presented a "thick dossier" of evidence, including witness statements, to show Cardinal Pell's innocence to detectives in Rome when they flew to Italy to interview the Cardinal in October 2016.
It was also revealed for the first time that Victoria Police planned to arrest and question Cardinal Pell when he was supposed to attend a Royal Commission hearing in Melbourne in November 2015.
Ten days before Cardinal Pell was due to travel he announced he was too unwell to fly.
Mr Richter told Detective Senior Constable Rae it would have been "illegal" to arrest Pell just to question him.
Cardinal Pell eventually gave video link evidence from Rome in March 2016.
The Cardinal, who stood aside from role as Vatican treasurer when he was charged in June last year, strongly denies the multiple allegations of historic sexual abuse against him.
The committal, which is hearing from a total of 50 witnesses, including complainants, will finish on Thursday.
The magistrate will then take time to assess submissions from both the defence and the prosecution.
The New Daily understands the decision about whether the case will proceed to a higher court for trial will take two weeks, possibly longer.
Lucie Morris-Marr is an investigative journalist. She has worked as a senior writer at the Herald Sun where she broke the world exclusive about the secret SANO Taskforce investigation into Cardinal George Pell. She is covering Cardinal Pell's legal proceedings exclusively for The New Daily and CNN.
---
Australian Court Hears Further Testimony in Cardinal Pell Abuse Hearing
Melbourne, Australia, Mar 24, 2018 / 04:06 pm (CNA/EWTN News).- New accusations were brought forward and others were dropped this week, during a pre-trial hearing in an Australian court regarding abuse allegedly committed by Cardinal George Pell.
The committal hearing for the Prefect of the Secretariat for the Economy took place at the Melbourne Magistrate Court, and will allow magistrate Belina Wallington to determine whether there is enough evidence for a jury trial.
The total number of charges brought against Pell are not public, although some of the charges previously brought against Pell date as far back as 1961. In January, a key charge against Pell was dropped after the complainant died of leukemia.
Pell, 76, is being represented by four lawyers and intends to plead not guilty if his case goes to trial. He has said that "the whole idea of sexual abuse is abhorrent to me."
Last summer, Pope Francis granted Pell a leave of absence from his duties as prefect of the Secretariat for the Economy while the claims are investigated. Pell is also a member of the Pope's council of nine cardinal advisers.
Prosecutors said March 23 that some charges against Pell will be dropped because a witness is unable to testify because they are "medically unfit to give evidence."
The court also heard this week from family members of people against whom Pell allegedly acted inappropriately at a public swimming pool, a showering area, a movie theater, and a church. Other witnesses denied having ever seen Pell acting inappropriately.
The Vatican has refrained from stating a judgement or opinion on the Pell case, pending the outcome of the investigations by the Australian court.
The cardinal's hearing, which began March 5, is scheduled to conclude March 29.
---
George Pell: Two Men Allege Cardinal Sexually Offended Against Them as Children at Pool
The Guardian Melissa Davey March 23, 2018
Two men have alleged Cardinal George Pell sexually offended against them while playing games with them as children at a swimming pool in Ballarat, Melbourne magistrates court has heard. One of the men also alleged he was sexually offended against in the pool change room.
Relatives of the men were cross-examined by Pell's defence team on Friday. Further description of the charges against Pell cannot be given for legal reasons. The mother of one of the complainants, who cannot be named for legal reasons, gave evidence to the court via video link.
Related: Cardinal George Pell: court told archbishop robes could not be easily removed
Pell's barrister, Robert Richter, asked her about what she recalled while watching her son swimming at the pool. The court heard that after swimming laps Pell would go to the free-play area of the pool where children would play games with him, including being thrown through the air by Pell.
Richter told the mother: "You never observed anything untoward happening".
"No," she replied, "because we trusted priests".
Richter also put it to her that at the time she thought Pell was a "nice man" because he would stay around after swimming laps play in the pool with her children and others.
"I don't remember thinking that," the mother replied.
The woman made a signed statement to police in 2015 after one of her son's friends from that time accused Pell of a sexual offence. The friend has since died, which led to prosecutors withdrawing a charge against Pell before the committal hearing began. Her son then also made allegations against Pell, which the woman said was the first she heard of them. She said when she tried to ask her son for details about it, all he said was "yeah, it was bad".
Richter put it to her that the comment about the abuse being "bad" was in reference to someone else who allegedly perpetrated a sexual offence against her son. The woman responded he had been talking about what had happened to him at the pool.
Pell, who is 76, is the highest-ranking Vatican official to be charged in the Catholic church's long-running sexual abuse scandal. He has taken leave from a position in the Vatican to attend court. He has strenuously denied all allegations.
When the hearing adjourns next Thursday afternoon magistrate Belinda Wallington will need to decide if there is enough evidence to order Pell to stand trial accused of historical sexual offences. Her decision is expected sometime in April.
The committal hearing continues.
---
George Pell Returns to Australia: Some Background
By a Broken Rites researcher, article updated 1 April 2018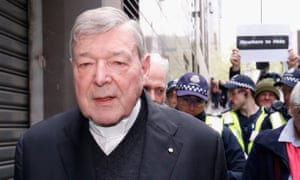 Between 2012 and 2016, Cardinal George Pell was among numerous community leaders who were interviewed by the Australian government's Royal Commission, which was holding public hearings about the general issue of child sexual abuse in organisations such as churches. Pell stated that, earlier in his career, he had known very little about clergy child-sexual abuse ("only rumours") and, furthermore, that he personally finds such abuse "abhorrent".
Following Pell's statements, a number of persons have spoken (separately) to police, each claiming to be a victim of sexual abuse allegedly committed by George Pell, years ago, during their childhood.
Meanwhile, in 2014, Pell moved from Australia to Rome to take up a senior role in the Vatican. In mid-2017 he agreed to return to Australia, where police have charged him with "multiple" sexual offences allegedly committed some years ago in the state of Victoria, involving "multiple" complainants. Pell denies these charges.
In Melbourne in March 2018, a magistrate began hearing a preview of evidence to decide whether Pell will be ordered to undergo a criminal trial with a judge in a higher court; the magistrate's decision will be announced on a future date.
Royal Commission inquiry
In late 2012, the Australian federal government instigated a public inquiry (the Royal Commission into Institutional Responses to Child Sexual Abuse), with the ultimate task of making recommendations to the federal and state governments about how to protect children in public organisations in future.
The Royal Commission's public hearings examined how religious organisations (including the the Catholic Church) have handled (or mis-handled) the general issue of church-related sex-abuse in the past. Many church office-bearers (including Archbishop George Pell) were called to give evidence (and to be cross-examined) about these church policies. The public could watch these proceedings in telecasts on the Royal Commission's website. The website also published a printed transcript of all these public hearings.
In the Catholic Church, the Royal Commission heard examples of secrecy and cover-up regarding clergy sexual abuse.
Behind the scenes
During the years of the Royal Commission, any citizen had a right to contact the Royal Commission's office privately (by letter or email or telephone), offering additional information. For example, a citizen might tell the Commission's office that he/she had been sexually abused by a particular clergy person within a particular religious denomination. However, the Royal Commission did NOT investigate (or publish) these alleged incidents; instead, the alleged victim was offered the opportunity to have a private chat with police detectives.
In the state of Victoria, these detectives were from the Sano Taskforce, within the Victoria Police sexual crimes squad.
Pell in three public hearings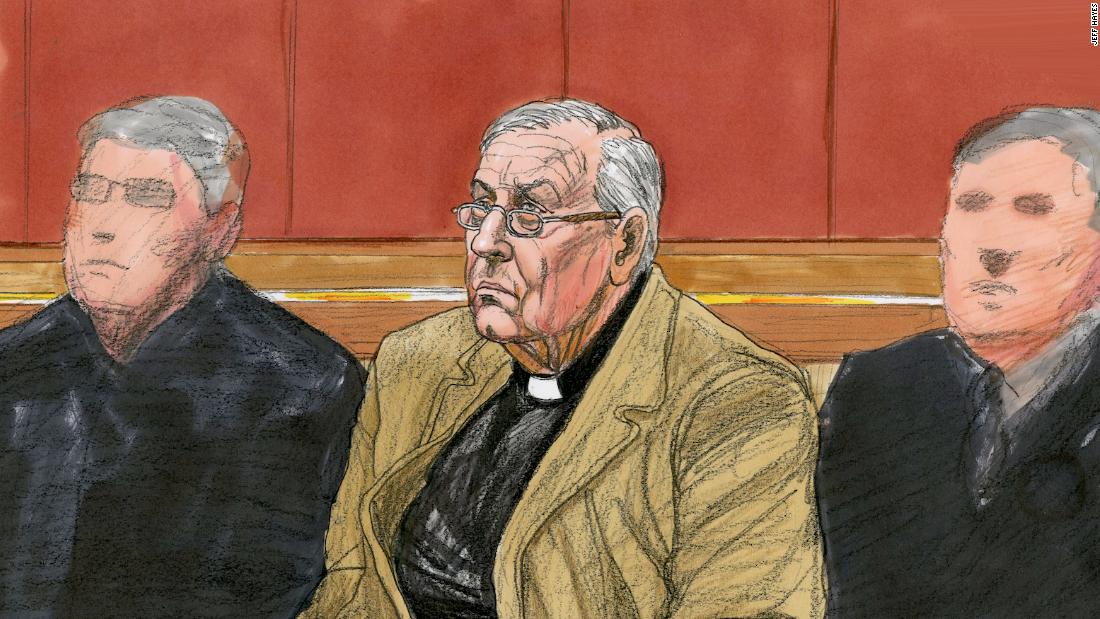 During its five years, the Royal Commission held 57 public hearings, lasting for a total of 444 days. In these public hearings, the Royal Commission examined a series of case-studies (that is, examples) about church policies in dealing with sexual abuse. Three of these case-studies happened to be about regions where George Pell formerly worked:
Case Study 8, held in Sydney, in March 2014 (about how certain matters of clergy sexual abuse were handled in Sydney and suburbs). Pell, who was the archbishop of Sydney in 2001-2014, answered questions for this case study in person. This was just before he departed from Sydney to take up his new role in Rome being in charge of the Vatican's treasury.
Case Study 35 in May 2015 (about how clergy sexual abuse was handled in Melbourne where Pell had been the archbishop in 1996-2001). For this case study, Pell was questioned in May 2015 by video-link from Rome.
Case Study 28 in early 2016 (about how clergy sexual abuse was handled in the diocese of Ballarat, covering the western half of the state of Victoria, where Pell was a priest in the 1970s). Again, Pell appeared by video-link from Rome.
"Little knowledge of abuse"
During the years of the Royal Commission, George Pell was widely reported as saying that, earlier in his career, he had known very little about clergy child-sexual abuse ("only rumours") and, furthermore, that he personally finds such abuse "abhorrent". If any person then contacted the Royal Commission's office (as a result of George Pell's statements) to report their own experience regarding George Pell, the commission's office could offer this person the opportunity to speak privately with a detective from Taskforce Sano.
Worldwide Attention
Because of Pell's absence from Australia, people attending the Royal Commission's public hearings in Australia were forced to watch the cross-examination of Pell on a large video screen in the Sydney or Melbourne hearings room. By giving his Royal Commission evidence in Rome (instead of in Australia), Pell increased the worldwide interest in his evidence.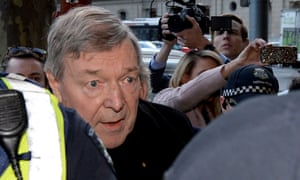 And because of Pell's reluctance to re-visit Australia, some people wondered whether the Victoria Police Sano Taskforce had received privately any allegations about Pell. If so, the detectives would offer to accept a sworn written statement from any alleged victim outlining the circumstances of the complaint. The complaint would not become an official allegation until, and unless, the person accepted the opportunity to sign a sworn written statement. The alleged victim had the right to accept or decline this opportunity.
On 19 February 2016, Pell's office issued a media statement from Pell, objecting to any "police investigation" — that is, objecting to the police examining any such sworn written statements. Pell's own media statement about this "police investigation" drew worldwide attention to Pell — and to the idea of a possible police investigation.
Pell's Diplomatic Immunity
The Vatican state, which is a relatively tiny precinct within the Rome metropolis, has the status of a separate government, with the Pope as its monarch (and with Cardinal George Pell as one of the Vatican state's senior cabinet ministers).
As a government official in the Vatican, Pell was entitled to diplomatic immunity, making it difficult for Australian civil authorities to gain access to him.
Defence Lawyers
From early 2016 onwards, George Pell's office began considering legal tactics to protect Pell from any police investigation. During 2016, Pell's strategists began consulting Robert Richter QC, who has been described as Australia's foremost criminal defence counsel. Richter has acted in some high-profile cases. He was the defence counsel for Julian Knight, who fatally shot seven people and injured 19 in Melbourne's "Hoddle Street massacre" in 1987. And he successfully pleaded self-defence for gangland figure Mick Gatto who shot criminal Andrew "Benji" Veniamin in a Melbourne restaurant in 2014.
During 2016, Pell's legal team realised that the Victoria Police were not going to abandon the alleged victims who evidently had provided the police with sworn, written statements about certain alleged incidents. In accordance with police procedures, the Sano Taskforce needed to interview Pell to obtain his response to the statements of any alleged victims. But how could the Victoria Police gain access to him as an official in a foreign state, the Vatican?
Eventually, in October 2016 (after negotiations between Pell's defence team and the Victorian prosecuting authorities), George Pell agreed to be interviewed by the Victoria Police in Rome. Three Sano Taskforce detectives flew from Melbourne to Rome to obtain his response to the complaints of the alleged victims.
At the same time, Robert Richter QC too went to Rome to support Pell during the detectives' inquiries.
Pell Returns to Australia, 2017
In mid-2017, after further negotiations between Pall's lawyers and the Victorian prosecutors, Pell agreed to return to Australia, so that his legal team could fight the charges. On 26 July 2017, Pell appeared briefly in the Melbourne Magistrates Court, accompanied by Robert Richter QC. This was an administrative procedure in which prosecutors for the state of Victoria officially filed "multiple" charges against Pell, involving "multiple" complainants, regarding sexual offences allegedly committed some years ago during his time (as a priest, bishop and archbishop) in the State of Victoria (that is, between the early 1970s and late 1990s)
The Magistrates Court did not release any details about the charges, including the number (or kinds) of charges or the number of alleged victims or where (or in what year) the alleged incidents occurred. These details were withheld from the public for legal reasons.
During the remainder of 2017 (and in early 2018), the state prosecutors and the defence lawyers appeared in the Magistrates Court again several times for a brief administrative procedure and update. These procedures were chaired by Belinda Wallington, who is the supervising magistrate for the sexual offences list at Melbourne Magistrates Court.
The defence lawyers indicated to the court that George Pell intends to fight the charges.
Preliminary hearing, 2018
On 5 March 2018, the Magistrates Court (under magistrate Belinda Wallington) began holding a four-weeks preliminary hearing (known as a "committal" hearing), during which the magistrate would hear a preview of all evidence to decide whether to send the case for a trial with a judge in a higher court, the Victorian County Court.
There were restrictions on media coverage. As usual in Victorian sexual abuse cases, the court was closed to the public and the media during the first week and a half while each of the alleged victims appeared. Each victim appeared by video-link from another location. On each occasion, the prosecutor would introduce the alleged victim to the court and would ask this person to inspect their written police statement, which was then handed to the magistrate. After this introductory procedure, Pell's legal team would cross-examine each of these witnesses at length, targeting the sworn written statement and disputing the witnesses' credibility.
In the middle of the second week of the hearing, the court was opened to the media. Pell's legal team then began cross-examining various other witnesses (such as family members or other helpers), accusing these witnesses of telling lies in their written pollce statements.
Several times, the magistrate had to stop the defence lawyers from ripping into the complainants and their family members.
During the four-weeks hearing, the court learned that several witnesses were no longer available. One of Pell's accusers died (from leukemia) shortly before this committal hearing, and therefore the prosecutors had to delete this person (and his charges) from the case. A second witness did not complete the necessary full police written statement in time to be included in this hearing, and therefore (the court was told) this person might not be included in this committal hearing. And the court was told that a third person was "medically unfit" to face the court and therefore this person's charges must be deleted from the Pell case.
When journalists were allowed into the hearing (after the first week and a half), many of the media headlines were about defence barrister Robert Richter, who is renowned for his confrontational courtroom tactics. As the Melbourne Agenewspaper put it, Richter "mercilessly tore into police, advocates for victims of sexual abuse and even the magistrate". When magistrate Belinda Wallington tried to restore order in the courtroom, Richter demanded that Ms Wallington should disqualify herself from the hearing. Ms Wallington refused this demand.
On 17 April 2018, the court will meet again to hear final submissions from the prosecution and the defence. At a subsequent hearing, the magistrate will announce her decision about whether the case should proceed to the next stage in the judicial process — a criminal trial with a judge in a higher court, the Victorian County Court.
Defence lawyers committing "mischief"
On 2 March (three days before Pell's committal hearing began), Mr Robert Fitzgerald (one of the six commissioners who conducted Australia's child-abuse Royal Commission) gave a talk in Sydney, in which he criticised defence lawyers who "mischievously" attack the credibility of abuse victims in court. To see more from Mr Robert Fitzgerald click HERE.
---
The Photo George Pell Lived to Regret: Picture Shows the Accused Cardinal Walking Side-by-side With Australia's Most Notorious Paedophile Priest
Controversial photo pictures George Pell with notorious paedophile priest
Image shows the cardinal supporting disgraced paedophile Gerald Ridsdale
Pell later became scapegoat for Catholic Church clergy sex abuse crisis 
Australian police have now charged Pell with 'historic sexual assault offences'
Cardinal Pell has vehemently denied the allegations
Associated Press June 30, 2017
The photograph was striking.
There was George Pell, then an auxiliary bishop, walking side-by-side into court with Gerald Ridsdale, the man later found to be Australia's worst paedophile priest.
The decision by Cardinal Pell, now a Vatican cardinal, to support his former housemate that day in 1993 led to an image that has lived on in infamy in Australia for more than two decades, creating an image of a man who appeared to be more concerned with protecting the church than its flock.
And it made him something of a PR scapegoat for all that was wrong with how the Catholic Church handled the clergy sex abuse crisis.
Cardinal Pell would later go on to say his support of Ridsdale was a 'mistake'.
There was George Pell (right), then an auxiliary bishop, walking side-by-side into court with Gerald Ridsdale (left), the man later found to be Australia's worst paedophile priest
Though Cardinal Pell went on to ascend the ranks of the Catholic Church and become Pope Francis' chief financial adviser, he would eventually find himself pulled back to Australia.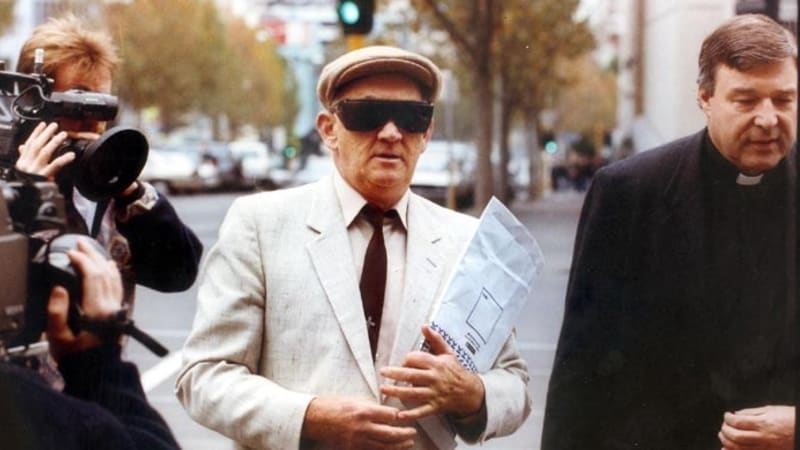 On Thursday, Australian police charged him with 'historic sexual assault offences' making Cardinal Pell the highest-ranking Vatican official to ever be charged in the church's long-running abuse scandal.
Cardinal Pell has vehemently denied the allegations and vowed to return to Australia to clear his name. But he is likely to face a cool reception in his homeland, where he faced years of accusations that the church mishandled cases of clergy abuse when he was archbishop of Melbourne and, later, Sydney.
The towering former Aussie rules player's abrasive nature has long been off-putting to many, with the father of one clergy abuse victim once accusing him of having a 'lack of empathy.'
Yet Cardinal Pell's defenders say the cardinal simply has an image problem, that he is a good man who struggles to convey what is in his heart.
Cardinal Pell himself acknowledged as much in 2013, saying of his decision to support Ridsdale that day 20 years earlier: 'I intended no disrespect to the victims. I understand now that they perceived it — and probably rightly — as such, but I did not at the time.'
Cardinal Pell's supporters are also quick to note that he was one of the first bishops in the world to create a compensation program for church sex abuse victims, when he was Archbishop of Melbourne.
Cardinal Pell has said he set the program up out of compassion, though victims later criticised it as a way to keep them from suing the church.
'His style can be robust and direct; he does not wear his heart on his sleeve,' seven Australian archbishops and bishops wrote in a statement supporting Cardinal Pell in 2015.
'But underneath, he has a big heart for people.'
Cardinal Pell has said he set the program up out of compassion, though victims later criticised it as a way to keep them from suing the church
Cardinal Pell was born in 1941 in Ballarat, a deeply Catholic city in the southern Australian state of Victoria that would eventually become the epicentre of the nation's clergy abuse crisis
Cardinal Pell was born in 1941 in Ballarat, a deeply Catholic city in the southern Australian state of Victoria that would eventually become the epicentre of the nation's clergy abuse crisis.
He was ordained a priest for the Ballarat diocese in 1966, and became an auxiliary bishop of the Melbourne Archdiocese in 1987. In 1996, he was appointed archbishop of Melbourne and was made Sydney archbishop five years later.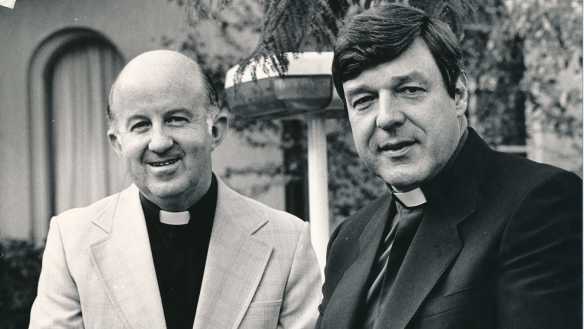 Impressive as his career trajectory was, he never managed to shake the Ridsdale controversy.
In many ways, the photograph encapsulated the Catholic Church's attitude toward sex abuse the world over: Church leaders regularly sided with the priests who stood accused of raping and molesting children, placing the reputation of the church above the safety of the young and the real needs of abuse victims.
And despite what supporters dubbed his pioneering efforts to compensate victims, he was dogged for years by allegations that he should have done more to stop clergy from abusing children in the first place, particularly in Ballarat.
The city was devastated by disclosures of a huge number of church abuse victims, scores of whom killed themselves in an unprecedented cluster of abuse-related suicides.
In 2012, Australia's government announced a royal commission into how the Catholic Church and other institutions have responded to child sex abuse.
Cardinal Pell testified repeatedly before the commission, and was peppered with questions about current Vatican efforts to address the scandal as well as how he dealt with abuse allegations against other clergy members during his time in Australia.
Last year, Cardinal Pell sparked a fresh wave of anger in Australia after saying he was too ill to travel back to his home country to testify
The cardinal largely deflected any blame, though eventually conceded that he had erred by often believing the priests over victims.
Last year, Cardinal Pell sparked a fresh wave of anger in Australia after saying he was too ill to travel back to his home country to testify — for a third time — before the commission, opting instead to testify via video link from Rome.
A crowd-funding campaign was quickly set up to send abuse victims from Ballarat to Rome so they could watch the testimony in person. Comedian and musician Tim Minchin released a blistering song entitled Come Home (Cardinal Pell), in which he called the cardinal an ethically hypocritical, arrogant coward.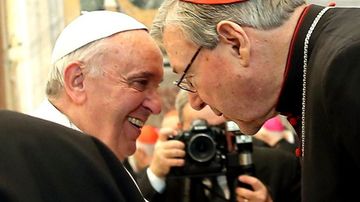 In 2014, Pope Francis named Cardinal Pell prefect of the new economy secretariat, tasked with getting the Vatican's vast and complicated finances under control. Critics in Australia saw Cardinal Pell's move as an attempt to leave the church's troubles behind and avoid dealing with the abuse scandal.
His reception in Rome wasn't much rosier; Cardinal Pell has been a polarising figure at the Vatican ever since his appointment. Soon after he was named, he drew swift scorn from the mostly Italian-headed Vatican bureaucracy for boasting that he had 'found' some 1.4 billion euros 'tucked away' in Vatican accounts that didn't appear on balance sheets. In fact, the money was well known to the secretariat of state.
And over the years, he clashed with many other cardinals who resented his attitude suggesting that he was the main force for transparency and reform while others were resistant to change.
Australian police charged Pell with 'historic sexual assault offences' making Cardinal Pell the highest-ranking Vatican official to ever be charged in the church's long-running abuse scandal
Cardinal Pell's initial mandate was huge, tasked with broad rein to control all economic, administrative, personnel and procurement functions of the Holy See.
But the mandate was subsequently restricted to performing more of an oversight role. In a statement Thursday, the Vatican said Francis greatly appreciated Cardinal Pell's 'honesty' in working in the Curia and was grateful for his collaboration.
Francis was particularly grateful 'for his energetic dedication to the reforms in the economic and administrative sector, as well as his active participation' in the pope's group of nine cardinal advisers, the statement said.
But it was well known that Cardinal Pell and Francis had their differences in both style and substance.
It was Cardinal Pell, for example, who handed Francis a letter signed by 12 fellow cardinals complaining about the procedures surrounding Francis' landmark synod on the family in 2015. The letter warned that the Catholic Church was at risk of collapse if bishops went too far in accommodating the flock over the contentious issue of letting civilly remarried Catholics receive communion.
In the end, Francis went ahead with the accommodation, albeit obliquely. In a statement Thursday, Sydney Archbishop Anthony Fisher stood by Pell and said the archdiocese would support him with accommodation upon his return.
'The George Pell I know is a man of integrity in his dealings with others, a man of faith and high ideals, a thoroughly decent man,' Fisher said.
---
2nd in Command of the Vatican, Deputy Pope George Pell, on Trial in Australia for Trafficking 100 Boys Used to Entrap and Blackmail Priests for the Black Pope
Mainstream Media Silent About Massive Corruption
Alex Jones demonstrates how the Deputy Pope, George Pell, was caught kidnapping and trafficking over 100 little boys into the Vatican network while the mainstream media remained silent.
---
VATICAN'S 3RD MOST POWERFUL FIGURE, CARDINAL PELL, CHARGED WITH SEX ASSAULTS ON MINORS
Global pedophilia rings continue to be exposed
RT – JUNE 29, 2017   Image Credits FLICKR, ANDY HAY
Australia's highest-ranking Roman Catholic clergyman, Vatican treasurer Cardinal George Pell, has been charged by Australian police over sex allegations from "multiple complainants."
The Vatican has released a statement of support for Pell, citing his "honesty.""Cardinal Pell is facing multiple charges in respect of historic sexual offences," Victoria state police deputy commissioner Shane Patton told the media in Melbourne on Thursday.The extent of the charges the senior Vatican cardinal is facing has not been revealed by police.
However, according to Patton, "there are multiple complainants relating to those charges."There might be up to 10 alleged victims, Australian news website News.com.au reports, adding that they were minors at the time of the alleged assaults and are now aged from their late 20s to their early 50s.The allegations are believed to stretch from the time that Pell was a priest in the Australian town of Ballarat to when he was Archbishop of Melbourne. It is alleged that the cardinal groomed boys at a swimming pool in Ballarat in the 1970s and committed sexual assaults at St Patrick's Cathedral in Melbourne, according to The Australian.
The cardinal, who did not admit to any of the alleged offences and has denied reports that have been circulating in the media for months, was charged by summons to appear before a Melbourne court on July 18.
Since 2014, Pell has lived in the Vatican, with which Australia has no extradition treaty, meaning the cardinal could potentially avoid prosecution if he chose not to return to his home country.
However, the Australian Catholic Church said in a statement Thursday that the cardinal "will return to Australia, as soon as possible, to clear his name."
"He said he is looking forward to his day in court and will defend the charges vigorously," the statement added.
The Vatican has released its own statement, stressing that Pope Francis has respect for Pell's "honesty" and "energetic dedication" to his work on Church financial reform.
It went on to state that Pell has "openly and repeatedly condemned as immoral and intolerable the acts of abuse committed against minors; has cooperated in the past with Australian authorities…has supported the Pontifical Commission for the Protection of Minors; and finally, as a diocesan bishop in Australia, has introduced systems and procedures both for the protection of minors and to provide assistance to victims of abuse."
Pell, 76, was promoted to cardinal in 2003 and three years ago he was appointed to serve as the Vatican treasurer, considered to be the third most powerful post behind the Pope.
While it is the first time that formal charges are brought against Pell, he was subject of an investigation in the early 2000s after claims emerged that he had molested an altar boy back in the 1960s, The Age reported.
At the time, Pell denied the allegations against him, dubbing them "lies."
In February, the Australian Royal Commission into Institutional Responses to Child Sexual Abuse released a report stating that more than 4,000 children, mostly boys, have been allegedly sexually abused by Catholic priests in Australia over a period of decades.According to the investigation, since the 1950s some 7 percent of priests in the country were alleged perpetrators. The commission also said that since the 1980s, the Catholic Church has paid over $200 million to victims of alleged sex abuse committed by priests in Australia over decades.
---
The Australian Church is in Desperate Trouble
Natasha Marsh posted 
In 2017, the Church has endured an abuse crisis, lost a same-sex marriage vote and failed to stop euthanasia. Can it recover?
This Sunday marks the beginning of a new year (Year B, to be precise) in the Church's liturgical calendar. That may be a relief for Australian Catholics, who will be glad to say goodbye to 2017 a few weeks early.
The year opened on a hard note, with the Royal Commission into Child Sexual Abuse, in its fifth and final year, holding a three-week "wrap-up" session on the Catholic Church in February. The results were shocking and sickening, and were splashed across the news daily. While the vast majority of abuse was historical (between 1950 and 2010) these reports cast a chill on all good-hearted people – Catholic or not.
Many faithful Catholics were further disappointed and disillusioned as entire archdioceses lay paralysed by silence, peeping out from behind media releases and communications offices. Where were the prayer vigils? The novenas? The tears? Church billboards declaring "Not in my name"?
While disappointment was one emotion, another was rage. And the mainstream media capitalised on the zeitgeist, openly speculating whether it was Catholicism itself – from celibacy to Confession – that was intrinsically paedophilic.
Over the months, the spotlight was slowly directed towards one man – Australia's highest ranking Catholic, Cardinal George Pell. The cardinal became the subject of countless articles, parodies and memes. A comedic song, calling him "scum", gathered 2.5 million views, while a polemical book Cardinal: the Rise and Fall of George Pell was published in May. In November, an obscene public mural crept across a pub wall in Sydney depicting the cardinal with former prime minister Tony Abbott.
When Cardinal Pell returned to Melbourne from the Vatican to answer charges of historic child sex abuse – charges which he will denounce when the trial begins in March next year – hundreds of journalists camped for hours to report as the 76-year-old presented himself to court.
As June slipped into August, the spotlight shifted from the Catholic Church, and Cardinal Pell in particular, to Christian morality in general.
Australia has never been, strictly speaking, a Judaeo-Christian country. It is a country that was built on Enlightenment ideals, but at a time when Enlightenment principles were still benefiting from, and dependent on, a robust Christianity. But the past few months have seen the axe laid to the last tendrils of Christianity in Australia, and a new morality is replacing the old.
While the new secular morality is rightfully outraged at the historic abuse of children, it seems less clear on how it feels about the current sexualisation of children.
In September, The Gender Fairy, a book which teaches that being a "boy" or a "girl" can be a matter of personal decision, was released. It ends with the claim: "Only you know whether you are a girl or a boy."
The Gender Fairy is promoted by the radical LGBTQI sex education programme, Safe Schools. Although Safe Schools' work is marketed as an anti-bullying programme, the federal government announced it would discontinue funding out of concern over some of the material (including online links to other resources full of graphic content).
Dismissing these concerns as "homophobic", the Victoria government pledged $1 million of its own funds, declaring that all state secondary schools would be members of the Safe Schools Coalition by 2018.
November has also been a month for headlines, with the historic announcement that a solid majority of Australians (62 per cent) voted "yes" to proposals to change the Marriage Act to allow same-sex couples to marry, quickly followed by the Victoria government's upper house voting to allow euthanasia. In this way, same-sex marriage and euthanasia for Victorians may be legal by Christmas.
Out of this changing culture it is clear that there are three groups emerging within the Catholic community. The first group does not realise that there has been any change; the second group seeks to embrace the changing culture; and the third group rejects the new culture.
Statistics suggest that the first group has the largest membership. Of the nearly 5.5 million Australians who put themselves down as Catholic in the 2016 census conducted by the Australian Bureau of Statistics, fewer than 10 per cent said they attend Mass. And only 10 per cent of that 10 per cent accept all the teachings of the Church.
The second, smaller, group is passionate about seeing the Church move "with the times". Driven by a desire for reform, its members dominate the corridors of the diocesan and archdiocesan offices, Catholic education offices, academic boards and hospital ethics committees.
The third group seeks to hold to the truths of the faith and embrace the Cross as a "stumbling block", and believes that the spirit of the world, as Scripture says, is antithetical to the Holy Spirit.
For Catholics of this third kind, the most hostile places are the "edifices built in prosperity", that is, the hospitals, schools and universities with Catholic names.
The fraught relationship between these groups dominates the experience of Catholics "on the ground". As Catholic leadership roles are often mastered by people who no longer believe in the power of the Catholic message, this explains many decisions made by the Church this year.
It explains how millions can be spent in high schools implementing a dubious "Catholic Identity Project" from Louvain University in Belgium (a country haemorrhaging its Catholic identity at giddying speed), while the John Paul II Institute for Marriage and Family, Melbourne, one of the bastions of international-level orthodox Catholic academia, is closed for "financial reasons".
It explains how Bishop Vincent Long of Parramatta could write a letter before the same-sex marriage plebiscite telling Catholics "It should not be a matter of a simple answer Yes or No", and weeks later be asked to write the 2017-2018 Australian Catholic Bishops' Social Justice Statement ("Everyone's Business: Developing an Inclusive and Sustainable Economy") without a word of reproach.
It also explains how a chaplain at one Catholic college could be sacked days after celebrating his first Extraordinary Form Mass on campus, and how a Victorian Catholic palliative care nurse could receive a letter from the office of Archbishop Denis Hart in response to her request that Victoria be consecrated to Our Lady, following the example of Archbishop Julian Porteous of Tasmania. She was told: "Prayer is valuable. Keep it up. Consecrations should not be used as some kind of weapon."
This new culture is not "out there" but fighting for the hearts of the churches in Australia.
……..
In a short talk entitled "What will the future Church look like?" given in 1969, Joseph Ratzinger said: "From the crisis of today a new Church of tomorrow will emerge – a Church that has lost much. She will become small and will have to start afresh more or less from the beginning."
Ratzinger has often been called prophetic for this talk, delivered nearly 50 years ago. But perhaps he was not being prophetic. Perhaps he was calling attention to what is known, what needs to be remembered and what is repeatedly revealed – from Exodus to Maccabees to Rod Dreher's Benedict Option. For gold to be purified, it must be first tested in the furnace. Perhaps this is what is happening to Catholicism in Australia.
But the Church doesn't end with the furnace; it ends in hope.
Last Sunday, which was the last of the liturgical year, we celebrated the feast of Christ the King. The Church in Australia will face the new year as the Church will do across the world – not with a sigh of relief, but with confidence that the battle is already won.
Natasha Marsh is a freelance journalist based in Melbourne
This article first appeared in the December 1 2017 issue of the Catholic Herald. To read the magazine in full, from anywhere in the world, go here.
Priest Accused in 124 Guam Sex Abuse Cases Ages Quietly, Alone
Pacific Daily News reporter Haidee V Eugenio speaks with Father Louis Brouillard, who was publicly accused of having molested an altar boy in the 1950s, by telephone from Pine City, Minn. to address the accusations. Haidee V Eugenio and Sarah Coulter/PDN
PINE CITY, Minn. — Statues of the Virgin Mary and portraits of Jesus loom over Louis Brouillard in his small apartment. He lives alone, two blocks from Pine City Elementary School and across the street from St. Mary's Catholic preschool – close enough to hear children's laughter when they play at recess.
The retired priest no longer wears a collar, but the people in this small town an hour north of Minnesota's Twin Cities still call him "Father." He is 96 years old.
Brouillard's peaceful life stands in stark contrast to the torment of 122 men and two women – all middle-aged or retired now – who accuse him of sexually molesting them as children on the island of Guam. They have broken long-held silences and filed lawsuits. Some have protested and begged for justice. Somehave left the church.
A long time ago, some of them complained. Brouillard confessed, and was told to pray and try harder. Eventually, the island's Catholic church simply sent Brouillard away.
The priest is frail now. He has wispy gray hair. A single tooth protrudes from his upper gums. But once, he was young and robust, a leader of the Boy Scouts and a respected figure on Guam.
As of May 4, there were 166 child sex abuse lawsuits on Guam filed against the Archidiocese of Agana, the Boy Scouts of America, 19 clergy members including Brouillard and others affiliated with the church on the island. Brouillard's attorney, Thomas Wieser, declined to talk about the cases.
Only one of the accused has filed a response to the lawsuits. Attorneys for the church, Brouillard and others have been laying the groundwork for mediation, scheduled for September, and eventual settlements. Brouillard was deposed over several days in November, and sworn statements are being taken from plaintiffs in the cases.
Brouillard is the only person accused in the lawsuits who has publicly admitted to abusing children while on Guam.
An ordinary upbringing
Louis Brouillard grew up not too far away from where he lives now, in the working-class Minneapolis suburb of Columbia Heights, Minn.
He recalls a comfortable home where he lived with his mother, Opal, his father, Raymond, and four younger siblings. Brouillard's father had a steady job with a steady salary as a motorman for the the streetcar company.
Although the family is Catholic, Brouillard said he wasn't particularly religious as a child. Yet  he would stop at the neighborhood church to pray on his way home from school. The priest suggested Brouillard consider a vocation.
"I thought that was a good idea," Brouillard said in an interview with USA TODAY NETWORK in September. He would speak only of his past and his passion for the church, not of the accusations that followed him home from Guam.
A man of faith
The St. Paul Seminary on the banks of the Mississippi River opened its doors in 1894. It was founded by the highly influential Archbishop John Ireland, known for bringing Irish Catholic families from urban slums to settle the farmland of rural Minnesota. He envisioned a church that was "robust, eminently visible, and characteristically American," according to the Archdiocese of St. Paul and Minneapolis.
It is here that Louis Brouillard came in the 1940s.
An article in a mission magazine published by Franciscan Capuchin friars in 1947, his last year in seminary, led him to the improbable island of Guam. The majority Catholic island, in shambles afterWorld War II, needed priests. The tropical climate sounded more appealing than frigid Minnesota winters.
"I thought it was a very good place to start my career," Brouillard said.
Fewer than 60,000 people lived on Guam when Brouillard arrived. He was ordained as a Catholic priest on Guam in December 1948 and would serve on the island for nearly 33 years as a teacher, pastor and scoutmaster.
An unremarkable teacher
The high school boys called him "Louis Leklok."
Leklok means masturbation in Chamoru, the language spoken on the island. Behind his back, students laughed about the tall, slender teacher with hairy arms.
"I don't know if he knew about that nickname. It was meant as a joke at the time," said Chris Duenas, now retired, who was a student at Father Dueñas Memorial School from the late 1960s to 1973.
As a high school teacher, Brouillard had a reputation for giving easy tests and lacking the ability to control his class. Kids listened to transistor radios, talked among themselves, even threw erasers at his back.
If students misbehaved, he occasionally rapped them with his knuckles or swatted at them with a rolled-up newspaper, Duenas recalled.
Brouillard "really did not pay much attention to that, and the class was kind of loose, so to speak," said David Sablan, a former student.
Sablan is now a businessman and president of Concerned Catholics of Guam, the organization that helped bring sexual abuse charges against Guam's former archbishop Anthony Apuron to light. Earlier this year, a Vatican tribunal found Apuron "guilty of certain accusations" related to the sexual abuse of minors.
The USA TODAY Network's Pacific Daily News has uncovered nearly 100 lawsuits with stunning accusations against the some of the most revered men on Guam – the priests.
Brouillard "was not necessarily someone that would stand out. He would not be one of those priests that we would have any kind of affinity toward," Sablan said. He didn't learn of the accusations against Brouillard until 2016.
That lackadaisical attitude in class also governed his appearance, former parishioner Francisco T. San Nicolas said. He recalls Brouillard's days at San Isidro Church in the rural community of Malojloj in the mid-1970s.
Brouillard wore shirts with holes or stains and mismatched sandals, even those he would find at the beach, so long as his feet were protected, San Nicolas said. He dressed up only for Mass. And he always wanted to be outside and liked swimming, San Nicolas said.
Robert Patrick S. Palomo, now 63, was a seminarian who decided not to become a priest after studying with Brouillard. "I started seeing things that I knew were wrong," said Palomo, who is not among those who filed lawsuits.
He said Brouillard would ask detailed questions about masturbation during confession. "He didn't physically abuse me, but mentally, he was abusive."
He said he and other students suspected Brouillard was engaged in inappropriate activity. While he never shared his suspicion with his parents, he warned younger boys not to go on swimming trips with the priest, and he told his cousins not to join the Boy Scouts.
Swimming lessons
The island, with its steamy jungles, still felt wild in those days. The jungles were so dense that the last Japanese soldier who fled to the island's interior during World War II didn't emerge until 1972.
To escape the nearly constant humidity, island kids craved outings to the swimming holes filled with cool fresh water rolling over limestone and volcanic rock. Brouillard would teach the boys to swim.
One of those boys is identified in one of the 124 lawsuits as R.A.S.
In 1955, Brouillard was a parish priest at the Santa Teresita Church in Mangilao. R.A.S, the lawsuit recounts, was 10 or 11 then, and an altar boy who thought he might one day become a priest. Brouillard asked the boy's parents if the child could help around the church.
In those days, few island Catholics would think to question the church or the intentions of its priest. The boy's parents "gave consent without the slightest of doubt," the lawsuit states.
In the lawsuit,  R.A.S. accuses Brouillard of fondling him. The priest also made the boy masturbate him, the lawsuit says. When he was done, he gave the boy "a jock-strap and a bunch of coins, and instructed R.A.S. not to tell his parents."
Another time, the priest took R.A.S. and some other boys to swim, the lawsuit recounts. Brouillard told the boys to remove their clothes. R.A.S. refused and went into the water fully clothed.
Brouillard, R.A.S. claims in the lawsuit, groped him during the swimming lesson, and when he tried to get away Brouillard held his head underwater.
 After that incident, according to the lawsuit, "R.A.S. lost his faith in the church, quit being an altar boy and was no longer interested in the priesthood. To this day, R.A.S. refused to go to church."
Others tell eerily similar stories in the lawsuits. The stories span several decades and they often recall a favorite spot at the Lonfit River, a remote waterway that cuts through Guam's central jungle as it flows from the hills.
Some boys recall Boy Scout camp-outs that took an ugly turn, the lawsuits said.
At that time on Guam, the church required altar boys to join the Boy Scouts. In an affidavit filed with the court in Guam, Brouillard described "managing the Boy Scouts, where I served as president for the Scouts on Guam."
Felix Manglona's lawsuit describes his time as an altar boy and Boy Scout in 1971 when he was 13. He recalled Brouillard walking naked around the church rectory and showing the boys pornography.
Manglona accuses Brouillard of assaulting him at a Boy Scout campout as the priest went from tent to tent conducting a head count. Brouillard, the lawsuit says, performed oral sex on the boy and his tentmate.
Years later, when Manglona was a police cadet, he recalled seeing a complaint involving Brouillard and a minor boy at another church. Now, decades later, any complaints are lost to time. The statute of limitations has expired and police on Guam said last year they could locate no records involving Brouillard nor could they confirm that any parents or children ever filed a complaint.
Scout Executive/CEO Jeff Sulzbach of the Boy Scouts of America Aloha Council wrote in an email that the organization barred Brouillard from participation in the scouting program when it learned of the allegations. The Boy Scouts will not confirm Brouillard's time as a scout leader.
"The allegations about Father Brouillard runs counter to everything for which the BSA stands," Sulzbach wrote in an email.
Not all of the accusers were altar boys or Scouts.
In 1971, a boy identified as B.J. in his lawsuit, was hanging out with friends in front of a store when Brouillard pulled up in his Volkswagen. He told the boys he was a priest and a scoutmaster, and offered to teach the boys to swim at the Lonfit River.
 At the swimming hole, Brouillard removed his clothes and told the boys to do the same, B.J., who was 11 or 12 at the time, recalls feeling uncomfortable, but pushed those feelings aside because he "was just happy that Brouillard invited (him) to go swimming, because opportunities like this didn't happen very often for (him)," the lawsuit said. Afterward, Brouillard took the boys out to eat.
 B.J. recalls another trip to the river – this time just he and Brouillard under the pretense that the priest would teach him survival skills, the lawsuit recounts. Brouillard allegedly tied the boy up and performed oral sex on him. Then, the priest gave him water.
 "B.J. believes that there was something in the water, because after drinking it B.J. began to feel weird," the lawsuit states.
Brouillard then forced B.J. to perform oral sex on him, the lawsuit states, then raped him repeatedly.
 When Brouillard finally untied the boy, he explained that the act was similar to confession – just between them and God.
Prayers as penance
Indeed, Brouillard eventually confessed his transgressions in a 2016 affidavit obtained by an investigator and filed with many of the lawsuits.
Brouillard faces no criminal charges for his acts, nor can he be charged under Guam law. The statute of limitations has long expired. The Archdiocese of Agana is paying for Brouillard's legal representation.
"I did touch the penises of some of the boys and some of the boys did perform oral sex on me," Brouillard wrote in theaffidavit. "There may have been 20 or more boys involved."
He said encounters may have also taken place at the Catholic schools where he taught. "At the time, I did believe that the boys enjoyed the sexual contact and I also had self-gratification as well."
That affidavit, however, contained a startling revelation. Brouillard said in the affidavit that he had been found out decades before and had confessed to a superior.
"While in Guam my actions were discussed and confessed to area priests as well as Bishop Apollinaris Baumgartner who had approached me to talk about the situation. I was told to try to do better and say prayers as a penance," Brouillard said.
Some of the men also say that as boys, they or their parents reported the abuse. Church officials, they say, turned them away.
In 1981, Brouillard was sent to Minnesota for "help with his personal problems," said Kyle Eller, communications director for the Diocese of Duluth, in a statement last year.
Brouillard served in three churches in remote parts of Minnesota – Beroun, Keewatin and Kelly Lake, according to the diocese.
"In 1985, Father Bouillard's faculties to serve as a priest in the Duluth Diocese were revoked after questions were raised about a guest from Guam staying with him," Eller said.
Three of the lawsuits filed on Guam last year accuse Brouillard of paying to bring boys from Guam to Minnesota, where he continued to abuse them. One of the lawsuits alleges he moved a boy into a two-bedroom retirement home apartment in Pine City where he lived with his elderly parents. Brouillard would have been about 60 at the time.
Now in Pine City, Brouillard has a simple altar under his front window. That's where he performs Mass for himself. Sometimes he gets tired of standing and takes breaks during his own Masses.
Brouillard still receives a $550 stipend from the Guam archdiocese each month.
For more than 20 years Brouillard volunteered daily for a Meals on Wheels shift at the Pine City Senior Center, waking at 5:30 a.m. Monday through Friday to prepare food and serve it to other seniors. He thinks of it as atonement.
"They needed help, so I helped," Brouillard said. "If you do a good deed, you don't have to broadcast it."
His life is simple. He watches religious programs and cartoons on TV. He reads on his porch. Twice a week, he ventures out to attend church and shop.
When a reporter stopped by Brouillard's home in October, Brouillard's lawyer turned her away. Wieser described his client as "vulnerable."
But Brouillard wanted to chat when the reporter returned in March. He called for her to enter when she knocked on the door. The priest, wearing long johns with a blanket draped over his lap, told her to wait a moment for him to insert "his ears," as he called his hearing aids, so they could talk.
As the talk turned to his alleged actions on Guam, Brouillard was full of regret. He admitted touching the boys, but said he didn't know at the time it would be harmful to both the boys and the church.
"I'm sorry for all that happened. I regarded them as my friends. In fact, I still do," Brouillard said. "As youths, they were appreciative of what I could do for them.
 "There's so much I could have done better," he said. "I'm afraid I was thinking more of what I wanted to do, rather than what God called me to do."
He is unconcerned about a potential trial — "I let the lawyer worry about that," he says — and leaves his fate to God.
"I've learned in my long life that I leave everything in the hands of God, because he's after all, my destiny," Brouillard said. "Whatever he wills is my will."
RELATED
PIZZAGATE / PEDOGATE: A Primer to Our Planet's Ugly Shadow
A Primer on Spirit Cooking with Marina Abramović: The First Cut Is the Deepest
Beware the Predators Among Us: Pizzagate / Pedogate Compendium: Over 20 Articles About Jeffrey Epstein, Bill Clinton, Prince Andrew, and Ken Starr
Federal Officials Pressured To Reopen Case Against Celebrity-Serving Pedophile Jeffrey Epstein After Giving Him a "Sweetheart Deal"
The Book of Q, Version #5, November 26, 2017: Q anon Primer: "An Overview of Stirring Revelations and Insinuations"
2nd in Command of the Vatican, Deputy Pope George Pell, on Trial in Australia for Trafficking 100 Boys Used to Entrap and Blackmail Priests for the Black Pope

"THE BLACK WORLD": FBI >> Comey > Andrew McCabe > Peter Strzok > Flynn > Sally Yates > Mike Rogers > Erik Prince >> Academi & Constellis (Rice, Lynch, Power, Priestap)