RELATED
FIGHT CLUB GOES LIVE: SEIU – Service Employees International Union Connected to ANTIFA and MS-13 Called Out for Seth Rich Murder and Las Vegas Cover Up Story
Here's a thread in the
Destroying the Illusion Facebook Group
(a great resource in and of itself)
that shares links to a number of good
Alternative News Sources.
A few examples are:
ZeroHedge
http://www.zerohedge.com
Blacklisted News
http://blacklistednews.com/
Operation Disclosure
https://operationdisclosure.blogspot.com/
The Gateway Pundit (greater discretion required)
http://www.thegatewaypundit.com/
The Duran
http://theduran.com
MAINSTREAM MEDIA LINKS
Bing Top Stories
https://www.bing.com/news/search?q=Top%20Stories&FORM=NSBABR
Daily Mail – Stories for Tories
http://www.dailymail.co.uk/ushome/index.html
The Hill
http://thehill.com/
Link to the thread in the Destroying the Illusion Facebook Group
https://www.facebook.com/groups/1923228164667402/
permalink/1959987514324800/

---
NEWS SUPPORTING THE MEME:
THE BOOT IS DROPPING: Issuance of Global Magnitsky Executive Order and Designations; U.S. Sanctions Human Rights Abusers and Corrupt Actors Across the Globe; CONNECTING THE DOTS
No need, we've done that for you…
---
Issuance of Global Magnitsky Executive Order; Global Magnitsky Designations
12/21/2017
Someone did all the work, I just collected it…
I collected as much as I could then my phone started acting up,
go figure…
Info on Trumps executive order on Human Sex Traffickers…
https://home.treasury.gov/news/press-releases/sm0243
HILLARY, BILL, & OBAMA HAVE TIES TO THESE PEOPLE AND IM SURE THE BUSHES TOO..
There is more but I was booted off of Twitter and cannot find the link now. Ugh
I've been digging through the new Magintsky sanctions, doing google searches based on this bit from the US Treasury home.treasury.gov/news/press-rel… and I've found something HUGE.
My contact compiled it in one post..
https://threadreaderapp.com/thread/943988810702041088.html
(1) @Debradelai @drawandstrike @Imperator_Rex3@ThomasWictor Conservative Twitter Intelligentsia, ASSEMBLE! I've been digging through the new Magintsky sanctions, doing google searches based on this bit from the US Treasury home.treasury.gov/news/press-rel… and I've found something HUGE
(2) I've only dug through 2 names so far, and what I've found, well, lets see who else connects the dots. First, Yahya Jammeh, Gambian dictator who was buddy buddy with the Obama and Clinton administration

(5) So, on a whim, I dig further into any Nicaragua/Clinton connections, as I stumbled upon Jammeh's debt to Bill Clinton by trying to find connections between him and the Clinton Foundation
(6)
Boom. 1996, Ortega's FIRST victory, where his conservative opponent claims election fraud, overseen by… a Clinton envoy.
(7) "Guys, I think the election council was given bad information!" Clinton envoy: "Nope. Nothing to see here. Perfectly legitimate." 20 years later and Ortega is now on his 3rd term after blatant electoral fraud.
(8) I'm going to keep digging, but I'm betting a lot of these names are people the Clintons put into power or were instrumental in doing so. I'll add on more later.
(9) Its like six degrees of Bill Clinton corruption up in here. Holy crap. Dan Freaking Gertler, who has a monopoly on Congolese diamond mining.
(10) His main customer and business patner? The company Glencore, one of the world's largest mining commodity trading firms. Founded by Marc Rich, who was on the FBI's most wanted list for 10 years for violating sanctions and other such corruption, for which he fled the US

(13) Did you know that Libya's been in a SECOND civil war since 2014? Media didn't really cover it, not since the Clinton state department led the charge to completely destabilize the country.
(14) Aaaaaand wanna know who some of the militant groups in Libya are? ISIS.
(15) Its like peeling a goddamn onion here.
(16) Muang Muang Soe, of Burma. Burma's the important bit here. Accused of an ethnic cleansing against the Rohingya. Aaaaaaand guess how close the Clintons are to this one?
(17)
Hillary Clinton was the first Secretary of State to go to Burma in 50 years, to assess their reforms.
(18)
She pushed to lift sanctions on Burma, and used her efforts there as proof of her diplomatic credentials. Aaaaand Burma then engaged in an ethnic cleansing. You cannot make this shit up.
(19) Benjamin Bol Mel, principal advisor to the president of South Sudan, one of the most corrupt countries in the world, ranked 5th actually indy100.com/article/the-mo…
(20) Sanctioned for corruption, of course. Wanna guess the connection to the Clintons? Well, do ya? How close are they?!?
(21)
The Obama administration, with Clinton as secretary of state, was waiving the prohibition on military aid due to use of child soldiers for South Sudan
(22)
Oh look, Libya, Yemen, and the Congo made the list too!
(23) These sanctions look very much like they're trying to clean up the corrupt mess left by the Clintons and Obama.
(24) Dr. Mukhtar Hamid Shah. Black market kidney transplants. In Pakistan. 0.0 I'm gonna skip over this one, that's a rabbit hole I kinda do not want to go down, but at this moment its the first where I can't find a direct connection to the Clintons.
(25) If the pattern holds and there is a close connection that i just didnt find… um… wow.
(26) Gulnara Karimova, daughter of a former Uzbekistan president, corruption spree a mile wide, picture for reference to my NEXT picture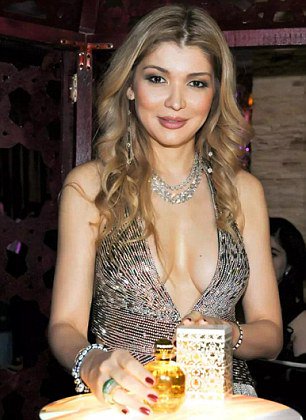 (28)
Hillary as Secretary of State ok'd these meetings at the request of the Clinton Foundation. THIS is the first direct connection to the Clinton Foundation I've found, but the rest fit the profile of those who'd donate to it. Besides the kidney guy.
(29) Still creeped out by the kidney guy. Run of the mill corruption, election rigging, civil war, genocide, child soldiers, s'all good. Black market organs and kidnapping? Nope nope nope
(30) Angel Rondon Rijo, sanctioned for funneling money from Odebrecht, a construction company, to Dominican Republic officials as kickbacks for being awarded construction projects
(31) Odebrecht gave at least $100k to the Clinton Foundation, most likely more through intermediaries, and were apparently working with the Clinton State Department to get contracts to rebuild Libya investmentwatchblog.com/odebrecht-a-de…
(32) Ok, starting it up again! Artem Chayka, spelled Chaika literally everywhere else, why I don't know. Stupid Russian letters or something.
(33) Son of Yuri Chaika, the top prosecutor for Russia. Think their Attorney General. Artem uses daddy's influence to cheat in all kinds of business deals, getting competitors raided by the cops, etc
(34) Daddy Chaika is apparently the master of compromising material, and used a video of his predecessor having a 3 way with a pair of women to get him to resign so he could take the spot.
(35) Also, Daddy Chaika, according to the pissgate dossier, is the one who has the namesake video. Also, funny story, he's was supposed to be the guy Natalya VeselMcwhatsherface of the Trump Tower meeting worked for
(36) So, Daddy and Junior Chaika are several vodka bottles deep in corruption

(37) So deep in the corruption that Daddy Chaika has been trying desperately to get Maginsky Act sanctions lifted

(38) The Maginsky Act was about a massive $230 million corruption scheme that reached all throughout the Russian government. @Billbrowder hired an auditor, Maginsky, over his company Hermitage getting used as a scapegoat
(39) Maginsky gets killed, Browder gets the act passed, sanctions applied, and then Prevezon Holdings Ltd which was part of said $230 mil corruption scheme gets dragged into a court fight here in the US over a shady real estate deal
(40) Who's working for Prevezon in this case? Veselniksomething and Fusion GPS, both of whom are ALSO lobbying against the Maginsky Act. Prevezon is owned by 'the son of a top Russian official'
(41)
Overall, its a shitshow.
(42) But, now, Artem "Daddy's Little Thug" Chayka (Chaika?) just got sanctioned. Under Maginsky. Because fuck your couch, Russia. Sooooooo Yuri, do you have that Trump Peeing Hooker tape? Do you? Your son just got sanctioned!
(43) That's what I thought. Punk ass bitch.
(44) Speaking of Veselnikkiminaj, amp.dailycaller.com/2017/12/21/mue… a nonprofit she works for thats trying to get Maginsky repealed is under investigation by Mueller now. So thats a thing thats happening
(45) Yes, there was more bourbon drank while I researched that last section, why do you ask? Hey, just be thankful there havent been any dick jokes yet.
(46) Another weird one. Gao Yan. He (maybe she?) is Chinese, so I'm having trouble finding fuck all on him/her, but the Chinese government tends to be pretty corrupt. So I tried looking up Cao Shunli, the victim

(47) Because I'm trying the Clinton connections, I was tunnel visioned a little bit, maybe there's something in the released Clinton emails or the Podesta emails on her, but the best I could find for Clinton connections is that she gave a womens rights speech in China in 1995
(48) nchrd.org/2015/page/15/ She apparently took a bit of heat for not speaking up for this woman who was imprisoned and starved to death? This one and Chaika are pattern breakers so far for direct Clinton ties.
(49) Sergey Kusiuk. Commander of an elite Ukrainian Police unit Berkut. Not to be confused with the Pro-Russia hacking group Cyber Berkut, the assholes that make finding a direct link between Kusiuk and the Clintons a pain in the ass by mucking up web searches
(50) So, its Ukraine, so the direct link between the Clintons and Ukrainian oligarchs is already well established

(52) Alleged that Pinchuk's father in law, former ukrainian president Kuchma, tortured and killed journalists using… secret… police..
here's the article this post refers to
(53) That former president who is now a big name in Ukraine again as a 'diplomat'
(54) Who wants to bet Sergey Kusiuk was one of Pinchuk and his father-in-law's personal secret police hitmen?
(55) Julio Ramirez. Guatemalan politician, sanctioned for the killing of journalists. The Clinton Foundation is very active in Guatemala. clintonfoundation.org/clinton-global…
(56) VERY clintonfoundation.org/clinton-global…
(57) Active
There's more. ANYWAYS
(58) Danilo Efrain Zapan Lopez. One of 12 journalists in Guatemala killed since 2008. Most during the time Clinton was Secretary of State. en.m.wikipedia.org/wiki/List_of_j…
(59) And a huge child sex trafficking problem

(60) Julio Ramirez is sanctioned for the deaths of journalists who were doing stories inconvenient for him. Whoooo wants to bet the stories had something to do with Clinton Foundation activities in Guatemala?
(61) Finally, Yankuba Badjie, a Gambian again, so a lot of the same stuff from the first Gambian dude applies. He gets some fun mentions like leading a paramilitary group and abusing prisoners!
---
FBI foils planned terrorist attack at San Francisco's Pier 39
Source Twitter
According to FBI documents, Everitt Jameson, 26, was planning to attack the heavily crowded area on Christmas day. Jameson, a former Marine who the FBI says was radicalized and supported the Islamic State, was arrested before he could carry out his plot.
---
FBI: California man planned ISIS-inspired Christmas terror attack on San Francisco's Pier 39
---
Q ANON LINKS RESIGNATION OF GOOGLE'S SCHMIDT TO TRUMP'S EXECUTIVE ORDER
Trump attacks international human rights abuse by going after the money
The executive order allows the Treasury Secretary, in consultation with the Secretary of State, to confiscate the U.S. assets of anyone materially assisting, sponsoring, or providing financial, material, or technological support to those engaged in human rights abuses and/or corruption.
An annex published by the Treasury Department simultaneous with Trump signing the executive order made clear Trump has empowered the Treasury Department to implement the Global Magnitsky Human Rights Accountability Act by confiscating the assets of "malign actors worldwide" who violate this act.
Global Magnitsky Human Rights Accountability Act was passed to replace the Jackson-Vanik Amendment from the Cold War aimed at imposing trade sanctions forcing the Soviet Union to allow Jews and other minorities to emigrate, with a more current punishment denying access to the U.S. banking system to international criminals guilty of abusing human rights – an act named to honor Russian lawyer Sergei Magnitsky who died in a Russian prison in 2009 after trying to expose corruption and human rights violations in Russia.
The New York Post speculated that Schmidt's "womanizing" lifestyle began in 2012 after deciding to live apart from Wendy Schmidt, his wife of 37 years. Although the post commented that despite extensive research into "Schmidt's former flames," no evidence of Harvey Weinstein-like sexual harassment have yet been found.
Deeper analysis reveals 13 people named in the Treasury annex as "serious human rights abusers and corrupt actors" target a range of individuals including the former president of Gambia and a Myanmar general; more broadly, the U.S. Treasury's Office of Foreign Assets Control names 39 other individuals sanctioned by the U.S. government worldwide who are subject to having the U.S. government confiscate their assets within U.S. jurisdiction.
Already researchers are establishing that various of the thirteen named by Treasury have close ties to the Clintons through their generous contributions to the Clinton Foundation and/or the Clinton Global Initiative.
Others point to the close relationship that exists between the Clintons and Schmidt that date back to 2008 when Schmidt loaned the Google jet to members of Clinton's presidential campaign staff.
In the 2016 presidential campaign, leaked emails from Clinton campaign manager John Podesta published by WikiLeaks made clear that Schmidt wanted to play the role of Clinton's "head outside advisor," ready to lend to the Clinton campaign Google's powerful micro-targeting data to develop software to be used in "get out the vote" (GOTV) and campaign fundraising efforts.
Clearly, the executive order should concern those engaged in international sex trafficking.
As pointed out by investigative journalist William Craddick, the Clintons' ties to the international pedophilia sex trade go back to their involvement with Laura Silsby who was arrested trying to smuggle 33 children out of Haiti without documentation; Silsby was convicted of criminal child trafficking, only to have her sentence reduced after intervention by Bill Clinton.
RELATED
THE BOOT IS DROPPING: Issuance of Global Magnitsky Executive Order and Designations; U.S. Sanctions Human Rights Abusers and Corrupt Actors Across the Globe; CONNECTING THE DOTS
28 Arrested in DC Crackdown – https://goo.gl/QPJa1N
Tucker Carlson/FOX on Vegas Shooting – https://goo.gl/x7qpEC
Fox: "Best Day to View UFO?" – https://goo.gl/1H17ns
Express.co.uk: "Secret Space Program?!" – https://goo.gl/dmdu6o
Antarctic discovery suggests life on other planets – https://goo.gl/uQqJtu
Corey Feldmans 1993 audio recordings found – https://goo.gl/mB7NfB
Getty Center forced to close doors – https://goo.gl/eNJw9L
http://www.jordansather.com
Patreon: https://www.patreon.com/jordansather
PayPal: https://www.paypal.me/JordanSather
DTI FB Group – https://goo.gl/qnTxPU
DTI Twitter: https://twitter.com/DestroyIllusion
DTI Facebook: https://www.facebook.com/destroyingtheillusion
My FaceBook: https://www.facebook.com/jordan.sather.9
Snapchat @destroyillusion
Instagram @jaysather
"Attorney General Jeff Sessions, FBI Spox and Office of DOJ Inspector General Release Statements" – https://goo.gl/YEGvNE
Lt. Col Roy Potter: "72 Hour Military Alert" – https://goo.gl/uhM5iV
Basic Guide to SkyKings – https://goo.gl/pbU6tu
Microwave Weapons on North Korea – https://goo.gl/xrjco2
Disobedient Media: East-Coast Trafficking Testimony – https://goo.gl/LZ2eUD
200 Arrests in Pedo Ring – https://goo.gl/BSBnjW
Google Hiring 10,000 to "Monitor" YouTube – https://goo.gl/7QLV56
Alien Life on Europa? – https://goo.gl/5suybE
http://www.jordansather.com
Patreon: https://www.patreon.com/jordansather
PayPal: https://www.paypal.me/JordanSather
DTI FB Group – https://goo.gl/qnTxPU
DTI Twitter: https://twitter.com/DestroyIllusion
DTI Facebook: https://www.facebook.com/destroyingtheillusion
My FaceBook: https://www.facebook.com/jordan.sather.9
Snapchat @destroyillusion
Instagram @jaysather
---
HOUSE JUDICIARY COMMITTEE PRESS RELEASE: Goodlatte & Rosenstein Announce IMMEDIATE Oversight Hearing Addressing Strzok & CLINTON EMAIL IMMUNITY
SOURCE https://throughthelookingglassnews.wordpress.com/2017/12/07/the-globally-organized-crime-syndicate-that-has-been-controlling-the-planet-for-many-generations-is-imploding-before-your-very-eyes-please-remain-calm-and-seek-out-alternative-news-sources-it-real/
https://judiciary.house.gov/press-release/goodlatte-announces-oversight-hearing-deputy-attorney-general-rosenstein/
Washington, D.C. – On Wednesday, December 13, 2017 at 10:00 a.m., Deputy Attorney General Rod Rosenstein will testify before the House Judiciary Committee at an oversight hearing.
In his capacity as Deputy Attorney General, Mr. Rosenstein advises and assists Attorney General Jeff Sessions in formulating and implementing policies and programs and in providing overall supervision and direction to all components of the Justice Department. Because Attorney General Sessions recused himself, Mr. Rosenstein also has direct oversight of Special Counsel Robert Mueller's investigation of Russia's interference in the 2016 U.S. presidential election. Recent media reports have raised serious concerns about the political motives of staff assigned to the special counsel's investigative team. One staff member, Peter Strzok – who also allegedly influenced former FBI Director Comey's decision to characterize former Secretary Clinton's use of a private email server as "extremely careless" instead of "grossly negligent" – has been fired from the special counsel's team for sending anti-Trump texts. Another prosecutor on the team, Andrew Weissman, praised a former DOJ official for refusing to defend President Trump's temporary travel moratorium.
House Judiciary Committee Chairman Bob Goodlatte (R-Va.) issued the statement below in advance of this hearing and on recent reports about staff controversies in the special counsel's investigation.
Chairman Goodlatte:
"I am very troubled by the recent controversy surrounding staff assigned to the special counsel's investigation into Russian interference in last year's presidential election. For example, one investigator allegedly has been removed from the special counsel's team for sending anti-Trump texts. He is also believed to have played a key role in the Clinton investigation, which allowed her and her associates to go unpunished for their use of a private email server to send and receive classified information. Another prosecutor, who remains on the special counsel's team, has expressed views opposing President Trump's agenda.
"Next week, Members of the House Judiciary Committee will have the opportunity to ask Deputy Attorney General Rosenstein about these developments since he is tasked with overseeing the special counsel's investigation. We look forward to hearing from Deputy Attorney General Rosenstein on the many issues facing the Justice Department and on answers to the many questions Members have regarding issues before the Department."
Media Guidance: The hearing will take place in 2141 Rayburn House Office Building and will be webcast live at judiciary.house.gov. On the day of the hearing, media will be allowed access to the committee hearing room at 9:30 a.m.
Congressionally-credentialed members of the media MUST RSVP to their respective Press Gallery no later than 5:00 p.m. on Tuesday, December 12. Due to anticipated interest, attendance will be limited to one media representative from each outlet. We will try to accommodate additional representatives if space is available.
---
RELATED
DEW YOU SEE WHAT I SEE?: HELL IS Literally BREAKING LOOSE in California: the SOUTHERN CALIFORNIA INFERNO in Vivid Video and Photographs
Erik Prince (Blackwater / Academi) & Oliver North (Air America) Propose PRIVATE SPY NETWORK SEPARATE FROM US INTEL AGENCIES to Work Around "Deep State"
INTELLIGENCE COMMUNITY SHAKEUP: FBI DIRECTOR WRAY DEMOTES Embattled FBI Deputy Director ANDREW McCABE ; Internal Investigation Dubbed "Train Wreck"
https://imeme.en.softonic.com/
https://imeme.en.softonic.com/